Air Compressors
We Partner With the Best in Industrial Air Compressors
Moving air through facilities that run our customers tools, pump applications, and other critical processes is something we don't take lightly. That's why we've partnered with Atlas-Copco, one of the world's premier manufacturers of commercial and industrial air compressors. Regardless of the need, we can identify the proper size unit to deliver compressed air when and where you need it. We offer oil lubricated compressors in <30hp and >30hp categories, as well as oil-free compressors, perfect for sanitary environments like Food Manufacturing; where all finished goods need to be devoid from contaminants. Not sure what you need? We can schedule an air quality study to help define what is the best fit for your business. Proper sizing ensures energy consumption is kept in check.
Explore our Services
Product Sales

We provide high-quality and reliable brands, with products spanning from electric motors to air compressors. Learn more today about our extensive product lines and strategic partners.

Learn More

Mechanical Services - Our Shop or Your Location

With over 400+ years of combined technical experience and craftsmanship, our team of experts can repair your equipment in our 15,000-square foot machine & mechanics shop or travel to your location for field service.

Learn More

Electrical Services

Our licensed electricians are integrated with our product line teams to provide our customer with a one-stop shop. We use an integrated, solution-focused approach to help you save time and money.

Learn More
Delta Air Compressors Brands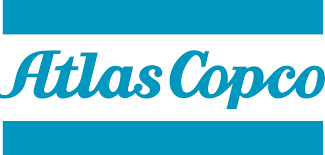 WHAT OUR HAPPY CUSTOMERS ARE SAYING
Tony Langford, JR Vinagro Corp

Delta provides us with the best service – whether it is providing new motors and equipment or repairs on existing ones, we contact Delta because we know they will be there 24/7 to do what is right and whatever it takes to keep us up and running.